(re)connecting.earth
Dessau
01.09-01.10.2022
Art and urban nature exhibition
The touring exhibition (re)connecting.earth reflects on our perception of non-human living beings and offers symbolic and concrete food for thought aimed at (re)developing new emotional relationships with nature. Nature is not seen as disconnected from humans, but as a complex ecosystem in which every interaction - between microorganisms and insects, wild herbs or pigeons - entails a series of effects on this ecosystem.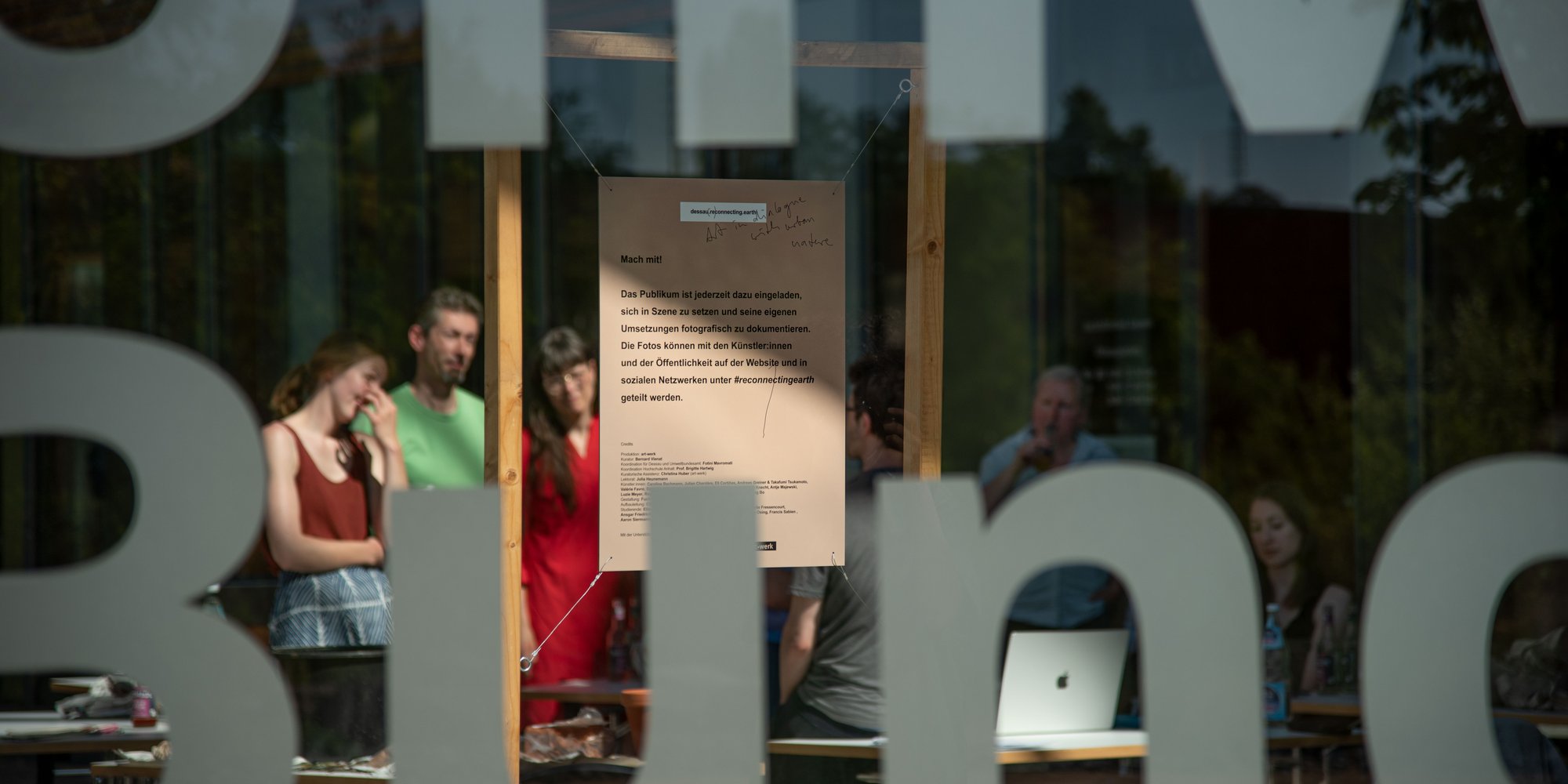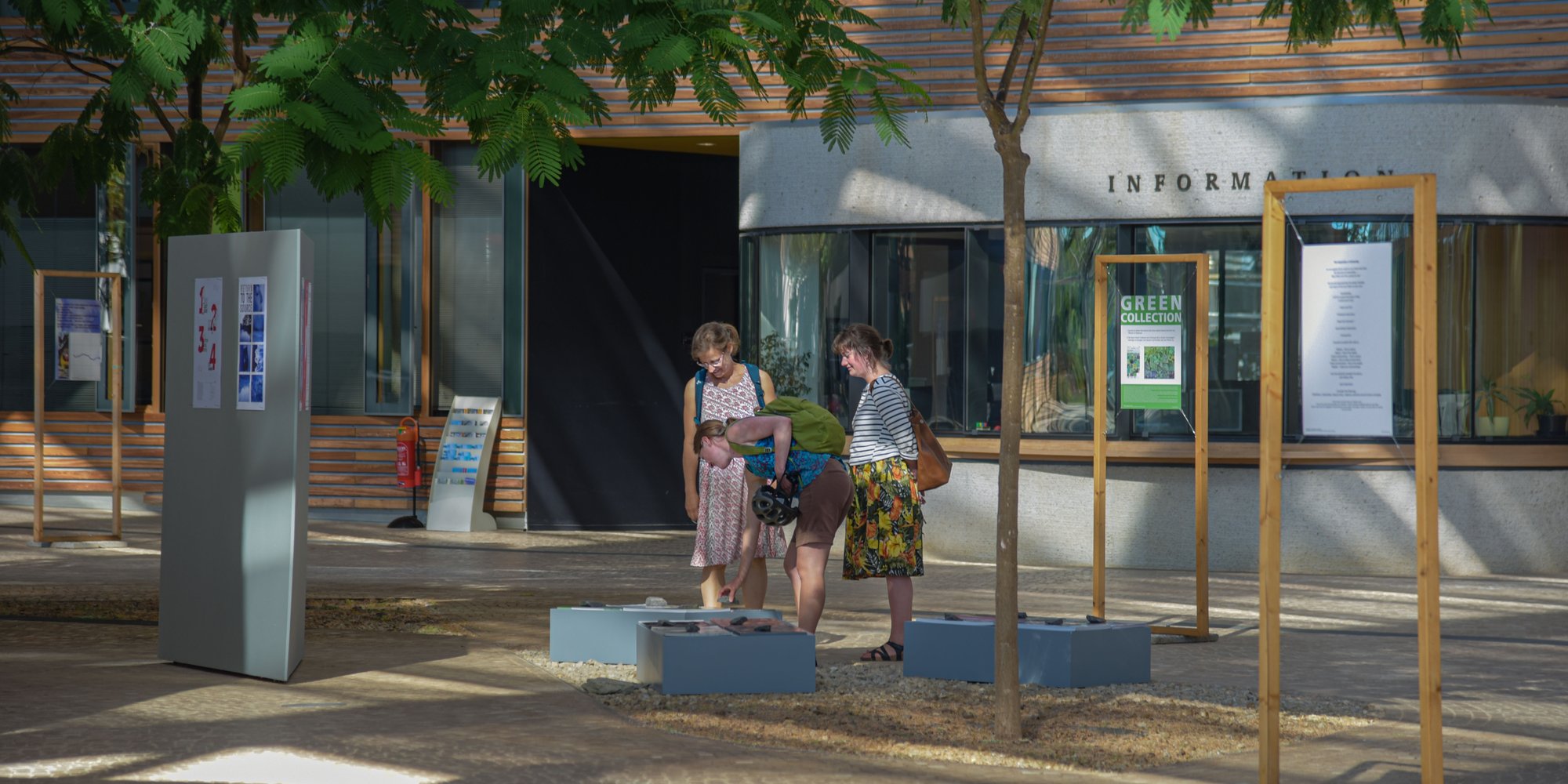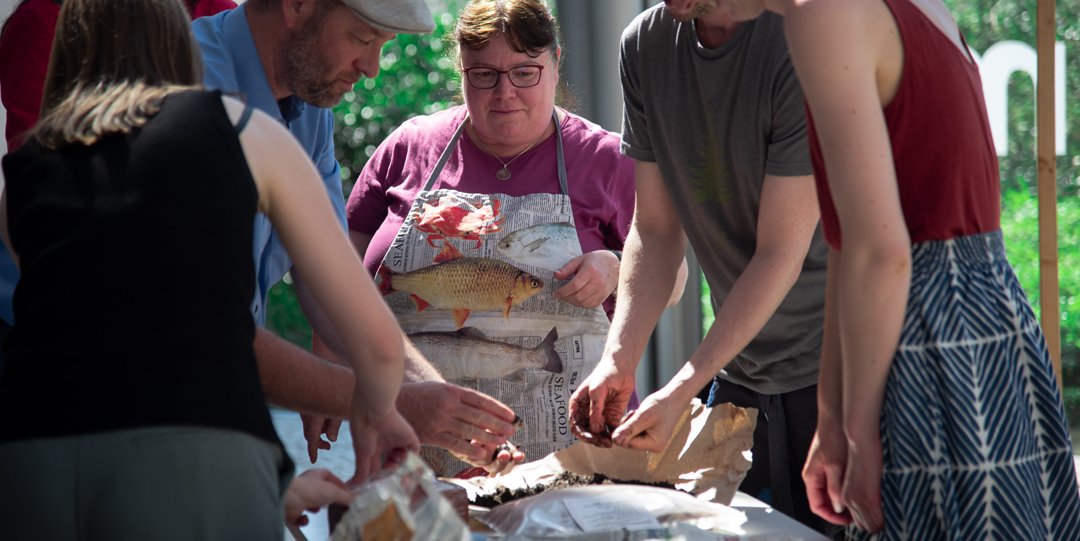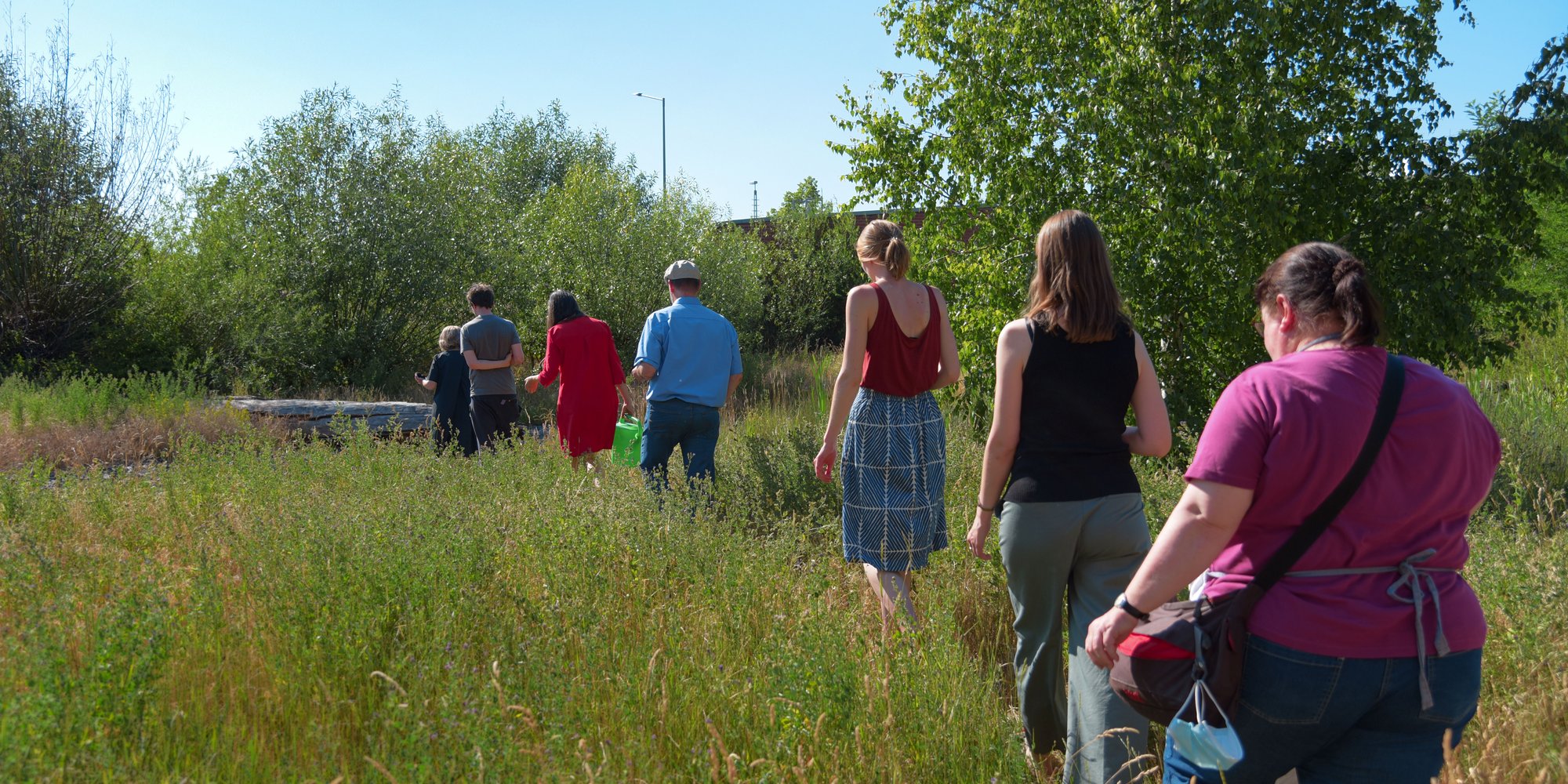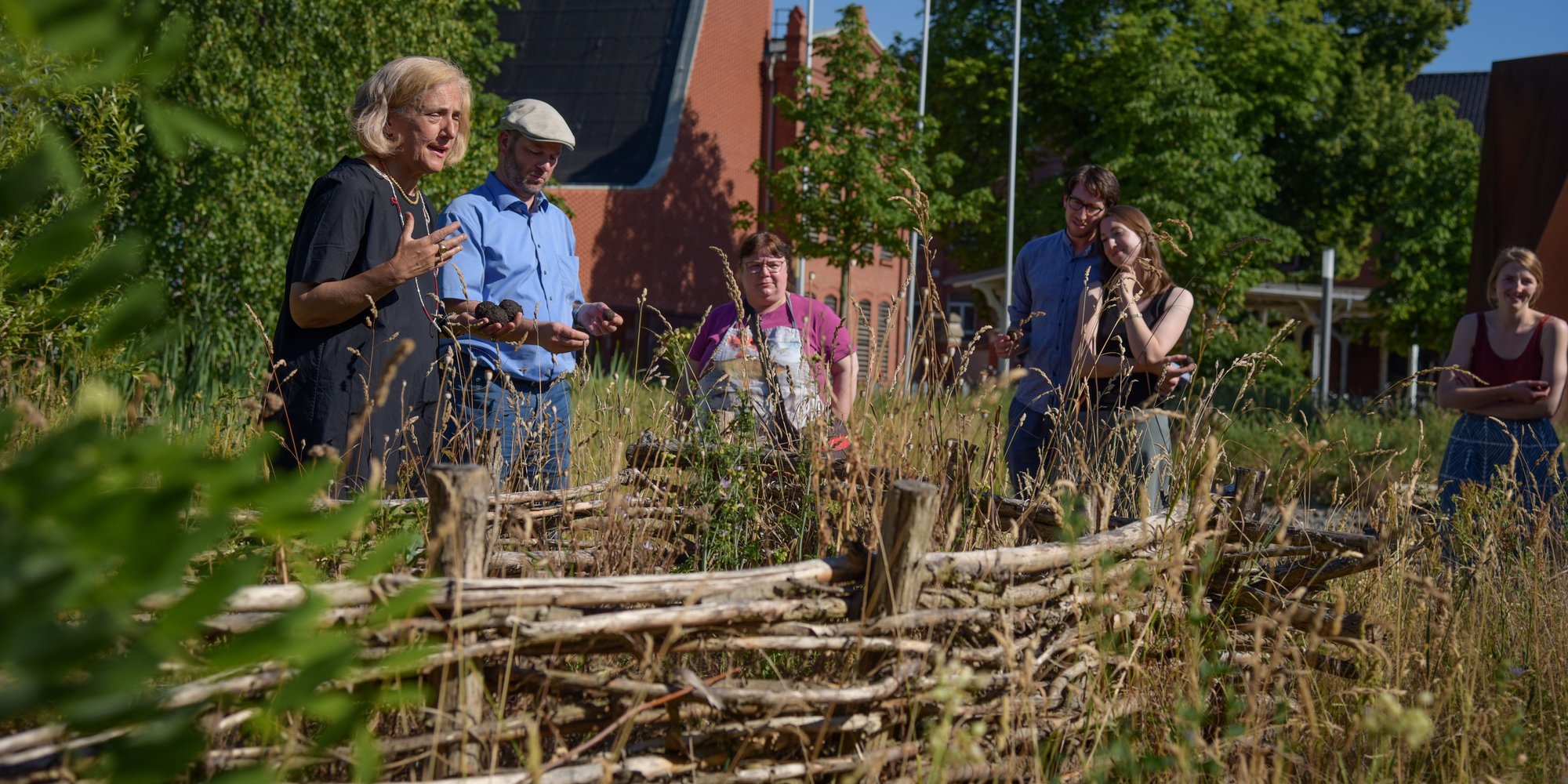 The exhibition brings together the works of 16 international artists who deal with ecological issues and human-nature relationships in urban spaces. The artists have been invited to develop instructions that create practical and/or poetic interactions between the public and the plant and animal species living in the urban space.
At a time when environmental debates mostly revolve around global warming scenarios and CO2 emissions, questions about biodiversity and the role of humans within ecosystems are dominated by theory rather than actual experience. Discursive abstraction threatens to push direct contact with non-human natural elements into the background. The exhibition (re)connecting.earth therefore attempts to re-establish affective relationships with non-human life forms. To this end, attention is drawn to urban nature through artistic means in order to open up new perspectives on our interactions with the urban environment and ultimately to prepare space for discussions on ecological change. In the form of prints and posters, the instructions set reflection processes in motion, arouse emotions and encourage performative actions or even the production of physical objects.
The travelling exhibition is conceived as a process that evolves and responds to the specific contexts, places (indoors and outdoors) and partners of the different cities where it is shown. After Berlin and Geneva in 2021, (re)connecting.earth continues to grow organically this year. At the Federal Environment Agency in Dessau, the instructions of 14 of the 16 invited artists will be presented on panels, as well as on large wooden pedestals from which the posters can be taken free of charge.
Also on display are the works of 15 students from the Anhalt University of Applied Sciences, who were involved in the preparations for the exhibition in a two-week project two months before the start of the exhibit. After a theoretical introduction, they created their own artistic instructions which were already presented in the Expo-Wurm, which brought the pavilion originally built for Expo 2000 back to life.
The students' works as well as two other artistic works, can be seen in the Schillig Room in the city center, which was founded by students to connect the residents of Dessau more closely with the local cultural scene.
As a prelude to the opening, a workshop with Andreas Greiner will take place at the Federal Environmental Agency on June 23, 2022, 3:30 - 5:30 pm.
Opening
We cordially invite you and your friends to the opening of the exhibition: Thursday, June 23, 2022, 6 p.m. at the Federal Environmental Agency, Wörlitzer Platz 1, Dessau-Roßlau and afterwards at Schillig, Ferdinand-von-Schill-Strasse 23, Dessau-Roßlau.
Speakers: Andreas Lorenz, Head of Department, Federal Environment Agency; Fotini Mavromati, Art Officer, Federal Environment Agency; Prof. Brigitte Hartwig, Dean, Department of Design/Hochschule Anhalt; Bernard Vienat, art historian and curator; Andreas Greiner, artist.
More info:
Federal Environment Agency: https://www.umweltbundesamt.de/dessaureconnectingearth
Project space Schillig: https://schillig-dessau.de/about
Production: https://www.art-werk.ch/en
Urban Farm Dessau: http://www.urbane-farm.de/